'The Forensic Odontologist'
Article contributed by
James D. Wood, D.D.S.
Posted - Tuesday, September 28, 2004, at 02:39 AM, EST
Forensic Odontology is the application of dentistry to questions of law. The vast majority of work performed by forensic odontologists is human identification. As such, forensic odontologists work with Coroners and Medical Examiners. Since teeth are the hardest substance in the body, they survive well under adverse conditions where other tissue may not. The unique characteristics of teeth and individual dental restorations make comparison possible – assuming that good antemortem (before death) dental radiographs are available.
Forensic odontology can be especially important in mass disasters where severe fragmentation of human remains, or burning of remains may occur. There are local, state, regional, and national dental mass disaster response teams. These teams are composed mostly of dentists, however trained dental hygienists and dental assistants are often parts of the teams as well. Forensic Odontology was very important in identification of victims in the aftermath of September 11, 2001 in Somerset, Pennsylvannia, at the Pentagon and The World Trade Center in New York City. Dentists worked closely with forensic pathologists, medical investigators, and forensic anthropologists in the identification efforts.
Forensic Odontology is also important in the examination of bite marks – human or animal – in tissue, food stuffs, and other materials. In cases where evidence is well collected, comparisons of possible biters may be made to lifesize photographs of patterned wound injuries. The higher quality the evidence the more likely that the information has evidentiary value. Bite marks and their analysis must be approached with caution. Bite marks are not analogous to fingerprints – there is potential subjectivity in their analysis.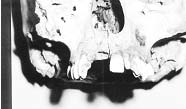 Forensic Odontologists are also involved in the analysis of dental records for fraud. They may also be consulted in age estimation, as well as documentation of injury to the face and oral structures. As such, they may provide services for law enforcement agencies, private attorneys, state regulatory agencies and insurance companies.
For links to other forensic dental websites of interest go to www.ncforensicodontology.org
About the Author
James D. Wood works with a group of Forensic Odontologists at Northern California Forensic Odontology. The group of 5 Forensic Dental Consultants viz;
James D. Wood, D.D.S
John Berk, D.D.S.
George Gould, D.D.S.
Kevin Landon, D.D.S. and
Duane Spencer, D.D.S.
have a total of over 140 years of dental experience; 4 have over 25 years experience each in the field of forensic odontology. Forensic Odontologists perform a variety of consulting services for coroners and medical examiners, law enforcement agencies, district attorneys, public defenders, private attorneys, and private individuals.
Mr. James D. Wood and his team of Forensic Dental consultants can be contacted at Forensic Dental Consultants
102 South Main Street
Cloverdale, CA 95425
Tel: + 1 707 894 2464
Email: jwooddds@comcast.net
Website: http://www.ncforensicodontology.org